News by: jharkhandnewspaper
Earthquake in Jamshedpur Jharkhand There have been tremors in Jharkhand. At around seven in the morning on Friday morning, the earth shook in Jamshedpur. The earthquake measuring 4.7 on the Richter scale struck Jamshedpur in Jharkhand at 06:55 am today. The National Center for Seismology has confirmed the earthquake.
Here some geologists say that Singhbhum and Chhotanagpur plateau are part of the slope and craton.Which are the most stable part of the earth's crust. As such, there should be no significant seismic activity in these areas.
It is possible that this earthquake may be due to a particular disturbance or reaction of the inner layers of the earth and Here, earthquake has also occurred in Hampi, Karnataka and the intensity of the earthquake is recorded at 4 on the visitor scale.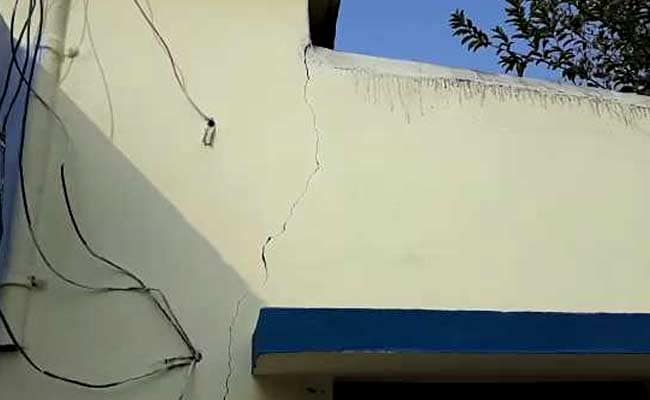 4.3 Magnitude Earthquake In Jharkhand, Tremors Felt In Parts Of Bihar
Tremors were felt in Deoghar, Dumka and Jamtara in Jharkhand around 8 am
Deoghar, Jharkhand: A moderate intensity earthquake measuring 4.3 on the Richter scale today shook some parts of Jharkhand and Bihar.
The earthquake, with its epicentre at Deogarh in Jharkhand, was felt at around 8 am and lasted for a few seconds and there has been no report of any loss to life or property so far.
State Meteorological Director AK Sen said in Patna that the tremors were felt in places like Gaya and Munger, Jamui and Banka in Bihar.
A Ranchi report said the earthquake struck Deoghar, Dumka and Jamtara areas in Jharkhand.
People rushed out of their houses after experiencing the tremors.
At the same time, earthquake tremors were felt in Dhanbad of Jharkhand. Earthquake tremors were also felt in Santhal and Kolanchal in Jharkhand. Earthquake tremors have been felt in Deoghar, Dumka, Bokaro, Giridih and Dhanbad.
According to IIT Dhanbad, the epicenter of the earthquake was Bangur Bengal and it occurred at 10.39 am. The quake came 75 km from Dhanbad and its magnitude was measured at 4.8. It is being told that there was an earthquake due to the plate movement which was 10 km below the ground.
Mild tremors were felt in Bankura district of West Bengal on Sunday morning at 10:39 am.
The earthquake measured 4.8 on the Richter scale. An official of the Meteorological Department said that there was no report of loss of life or property.
The quake was centered at a depth of 10 km in latitude 23.3 degrees and longitude 86.9.
What to do when an earthquake
Whenever there is a possibility of earthquake, you should get out of the house or any building and go to the open place. If the street is very narrow or there are multi-storey buildings nearby, then instead of getting out, stay at a safe place in the house. Sit in a corner of the room or under any strong furniture, such as a table. Keep a distance from a large cupboard or window, etc.
Try to stay away from trees and electric wires. If there is no strong thing, then sit on a knee by covering a delicate part of the body like head, hands etc. with a thick book or any pillow, etc., by sticking to a strong wall. Use the stairs instead of the elevator to go outside.